With the world of social media constantly evolving, it can be hard to keep up when you're busy running your business! We thought we'd help by rounding up the most useful new features added by Facebook, Instagram, Twitter and Google My Business.
Facebook
Custom Audiences
One of Facebook's most recent updates is the new additions to the audience targeting capabilities for Facebook Ads. In the Behaviours section, there are new categories including Digital Activities, Ex-pats and Consumer Classification. These contain a variety of targeting options, from "Facebook page admins" to "People who prefer high-value goods in [X country]"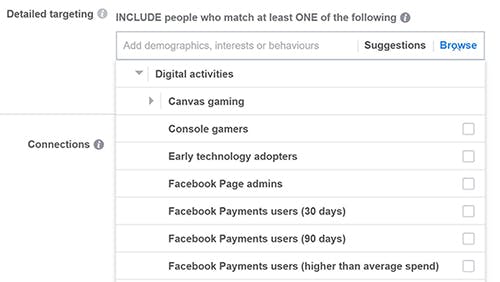 Facebook often adds and removes audience targeting options, so it's important that you keep an eye on your audience targeting to make sure this is as optimised as it can be, and your advertising budget is being spent on the right audiences.
Video Uploads for Facebook Cover
Your Facebook cover is one of the first things a visitor to your page will see. It can help form the first impression of your brand, for those who discover you through Facebook, and generally helps with brand awareness. Last year, Facebook allowed page admins to upload a video to their cover section. A video can express a lot more than an image, and it gives businesses an opportunity to tell their story.
To upload a video, simply hover over your cover image and click the "Change Cover" button that appears. Then click "Upload Photo/Video" and choose the file from your computer.
Facebook will only accept videos that are between 20 and 90 seconds long and at least 820 x 312 pixels. The recommended size is 820 x 462 pixels.
Instagram
Follow Hashtags
Instagram has been making lots of exciting updates recently. One of the latest is that you can now follow hashtags. This can be useful for keeping an eye on industry related hashtags, or even your own branded hashtag. To do this, simply use the search tool and tap on the hashtag you want to follow. After this, tap the Follow button. You'll then see images related to the hashtag appear both in your main feed and Stories.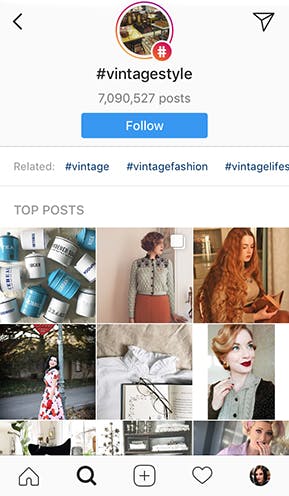 Stories Highlights
Stories have been a big focus for Instagram lately with features including new fonts and gifs to help jazz up your photos and videos. Not only that, but you can now showcase Stories Highlights on your profile page. This means you can select Stories you'd like to be visible for more than 24 hours and organise them into Highlights albums. People visiting your profile can therefore learn more about your brand and may encourage them to regularly check your Stories. To find out more, check out our post here.
Twitter
Extended Character Allowance
The 140 character limit for tweets is now a thing of the past – HOORAY! Sharing your thoughts and promotional posts no longer involves stressing over how to shorten your message. The new 280 character limit should be more than enough. Plus, the longer the tweet, the more space it will take up on a viewer's screen. We would recommend that you vary the lengths of your tweets though. Sometimes short and snappy is exactly what's needed to get your tweet noticed.
Google My Business
GMB Posts
You may be guilty of forgetting about your Google My Business account, but there are some new ways to optimise your Google listings. Last year, the platform introduced GMB Posts which can be created to promote your latest products, events, blog posts and much more. You can choose an image, text and call-to-action button and once it's published, it will appear Google search and Maps.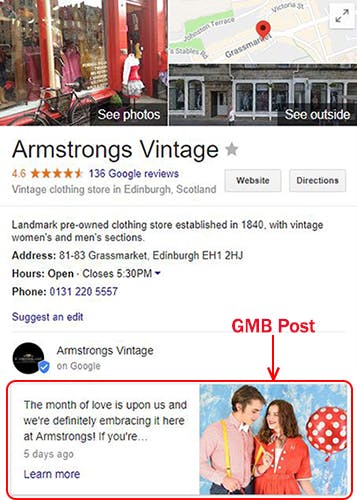 GMB Posts are only active for 7 days, so try to keep them updated each week. To learn more, check out our blog post featuring lots of ideas and tips.
Video Upload
Did you know that you and your customers can now upload videos to help showcase your business? Once published, these can be found in your business listing in local search results and Google Maps. This is a great opportunity to tell the story behind your business and show what makes it unique.
Keep in mind that videos must be 30 seconds long or less. To find out how to upload a video, click here.
Now that you're up to speed with the latest social media updates, why not start making use of them today? Before you know it, there'll be another social feature to wrap your head around, so make sure you're following Digital Six on Twitter and LinkedIn as we regularly post about the latest social media news.