Are you looking for new ways to make your Instagram content stand out? There are many third-party apps that can help with this, and by using the right ones, you can take your Instagram content to the next level. To help you decide on which tools to try, we've put together our top picks. These can help with various elements of your Instagram activities, from finding the best hashtags to creating eye-catching Stories.
For Editing Photos
Although Instagram has a few photo editing options built in, there are various free apps that offer far more features. We've tried out various photo editor apps, and found that Snapseed is one of the best for creating beautiful photos. Snapseed, developed by Google, is available to download from itunes and Google Play and offers 29 filters and tools, including:
Healing – to remove things from your picture such as a mark on your backdrop
White Balance – for colour correcting images
Details – brings out surface structures in photos
Perspective – to fix skewed lines
Brush – selective which part of the image you want to retouch exposure, saturation, brightness or warmth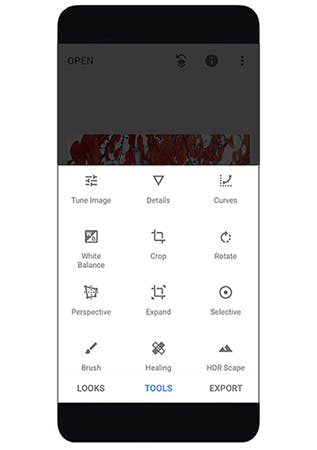 The app works with both JPEG and RAW files and it's really easy to use. Once you've edited your image you can either save it with permanent changes or as a copy with changes that you can undo. You can also share the image on social media directly from the app.
Another benefit of Snapseed is that you can create presets; in other words you can make your own filters! This is a good way to make your Instagram images more cohesive and you can create your own unique style for your feed. Keep in mind that adjustments will still need to be made when photos are taken in different lighting.
For Creative Instagram Stories
Instagram Stories only allows users to upload their photos either as full-screen size or as landscape with a coloured background automatically generated. To make your Stories stand out, you can use an app like Unfold, which has 25 free templates, and 60 more for premium users. Using the templates, you can insert your image, or even multiple images depending on the template you select.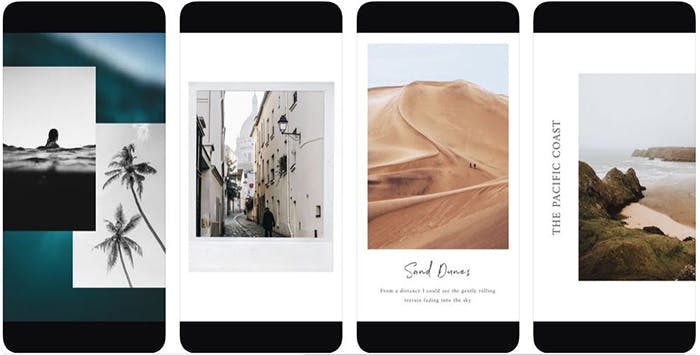 Another limitation of Instagram Stories is the font selection. Unfold has 6 free fonts and you can even adjust the spacing between the letters and make the fonts bold or in italics. We would suggest sticking with one or two fonts that fit with your brand's aesthetics.  
For Finding The Best Hashtags
One of the best ways to increase your reach on Instagram is by using hashtags. However, some hashtags will be more effective than others for each image you post. Display Purposes is an online tool that takes the guesswork out of choosing the best hashtags. You just need to add a word into the search bar and a list will appear with related hashtags. Alongside each one, you'll see a rating of its relevance and popularity. You can compare the 30 hashtags that are displayed or use the slider to reduce the results to a smaller number of stronger hashtags.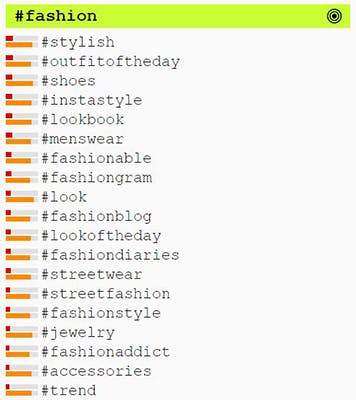 For Curating Your Instagram Feed
Your main Instagram feed should be treated much like the homepage on your website; visitors will form impressions very quickly! If they're not interested within the first few seconds, they won't engage with your content.
One way to create a captivating and cohesive feed is by using Later's Visual Instagram Planner. This handy tool allows you to arrange your grid in advance and preview it before publishing. Ideally, you should prepare your posts a couple of weeks in advance so you'll have enough images and videos to work with in your planner. You can then drag and drop your content and see which arrangement looks best. It's a good idea to break up your images with a mixture of close ups and far away shots, as well as a mixture of product and non-product based images.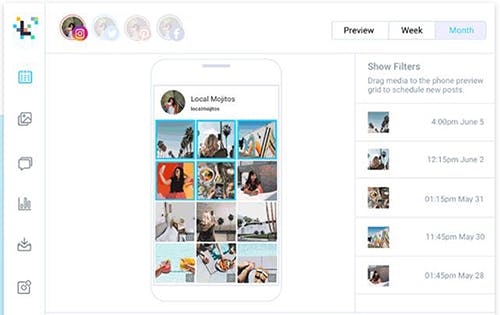 For Editing Instagram Videos
Have you considered using a video editing app or software to enhance your Instagram videos? You don't need to be an editing pro or have a big budget for this as there plenty of free and easy-to-use options available.
Filmora is a great choice for editing your videos on desktop. Available for Mac and PC, it allows you to select the 9:16 aspect ratio which is needed for Instagram Stories, or 1:1 for videos in your main feed. The free version of Filmora offers lots of useful features including noise removal, speed control, colour tuning, zoom-in movements, music and text layers.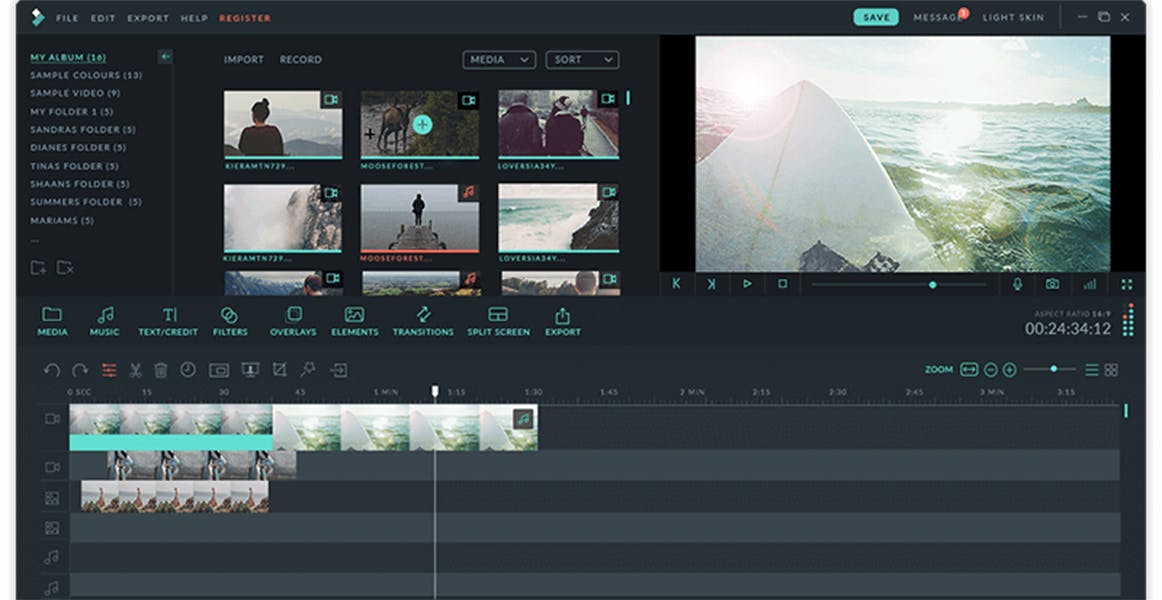 If you'd prefer to edit videos on your mobile, InShot app lets you edit in square and vertical format and has lots of fun features. For example, you can add music, voice-overs, filters, text and stickers. You can also adjust the speed, merge clips together and trim the length of your video.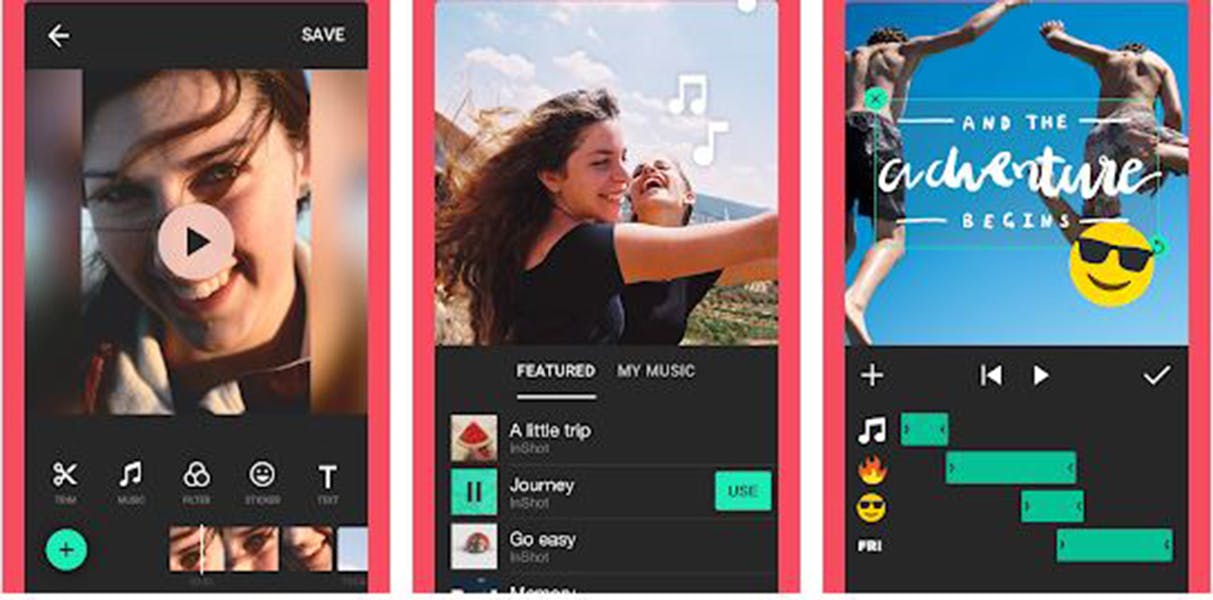 Instagram Tool Resources