2019 has been a busy year so far with updates to Social Media platforms. We've rounded up some of the best for business of the year so far!
Facebook
Messenger Ads
In February this year, Facebook rolled out updates to its Messenger Ads! With over 1.3 billion users a month, the ability to advertise via messenger has been a very welcome addition for online retailers. The new feature has three different types of advert formats, each with personalisation options for reaching specific audiences.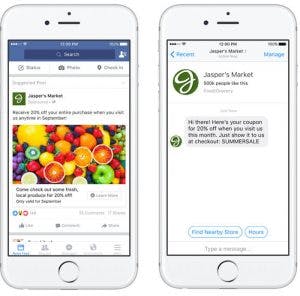 Whilst there are simple adverts showing up in the home tab of Messenger, there are also ads featured on the Facebook Newsfeed that have a "send message" call to action instead of the usual "buy now", allowing users to start friendly conversations with businesses. There is also the ability to send sponsored messages to users. These can be targeted towards brand-aware users, cutting through the noise of messages that push the user to buy and causing brand fatigue. The key aim of this update is to give online retailers the option of presenting friendly engagement without being pushy, as well as being able to offer high levels of customer service that build brand loyalty.
Facebook also updated it's anti-scam reporting process for advertisements in the UK. This update lets people manually enter additional, specific details when reporting an ad. This a positive for legitimate ad visibility!
Instagram
Stories Chat Sticker
Instagram's most recent update is the ability to add a "chat" sticker to stories. The feature will allow retailers to interact with their audiences and build a community around their brand.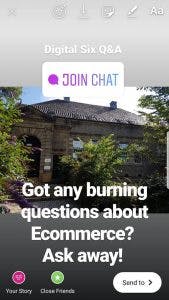 There are a number of ways it can be used to help ecommerce retailers, from focus groups and invitations to events in real-life. These chats can also be controlled with online retailers being able to cherry-pick their audience for the chat and only allowing a set amount of people to join. Much like the Facebook Messenger ad update, this feature will help retailers generate more interactions and promote products and campaigns in a relaxed fashion.
Creator Profile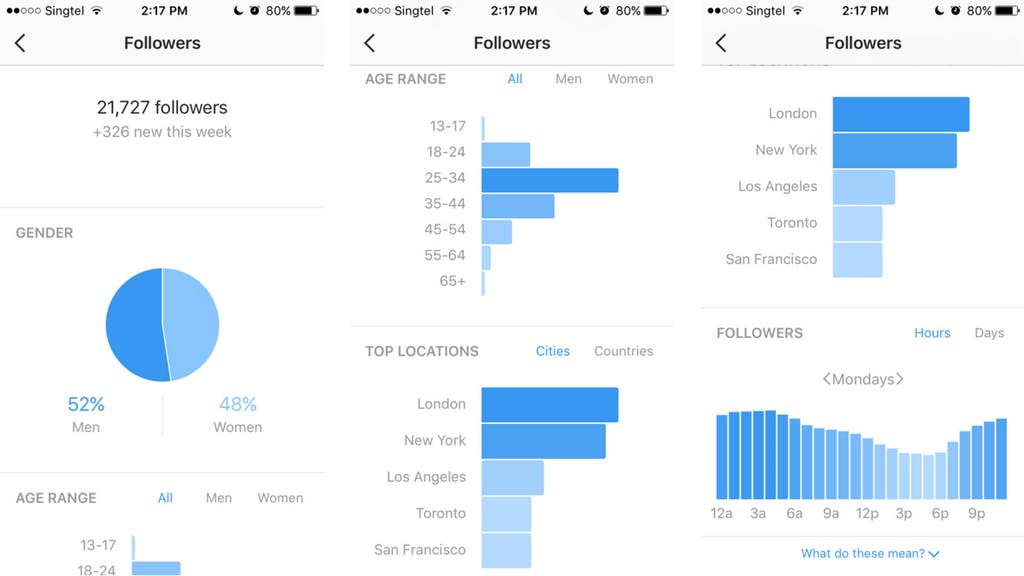 Influencers are a major core of retailers using Instagram as part of their omni-channel strategy. So it was unsurprising to see the release of Creator Profiles. Similar to the Business Profiles, Creator Profiles give influencers access to exclusive features and analytics, including a way of filtering messages via relevancy, flexible profile controls, and shoppable posts. The Instagram Creator Studio is also packed with analytics and data that can be used to drive decisions going forward. Not only will these tools allow influencers to take back control of their accounts and build communities around their brand, but also enable them to build relationships of trust with the brands that they work with through showing them statistical proof of their successes.
LinkedIn
Ad Campaign Objective Updates
The LinkedIn Ad Objective Campaign was initially launched late last year. It presented a streamlined format for LinkedIn Ads, facilitating easier campaign creation based on marketing objectives and optimization through selecting your audience.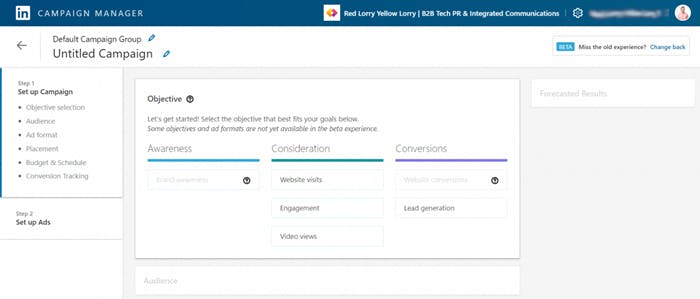 This month three new objectives were added: brand awareness, website conversions and job applicants. The Ad Campaign Objectives help with better targeting in the vast ocean that is LinkedIn and with more specific objectives, business will be able to drive their advertising goals with more efficiency. LinkedIn have also recently released a handy guide for their Ad Campaign Objectives!
LinkedIn Live
Late to the live video game, LinkedIn recently released it's own live video broadcasting service. Despite Facebook and Twitter having conquered this back in 2017, LinkedIn caters to a specific audience and live videos will aid business users. It looks to cover things like conferences, product announcements, Q&As, and business office hours. It's also working with several 3rd party developers to ensure polished live content. It's been a heavily requested service for LinkedIn due to it being a strong engine for engagement and revenue growth in business.
Twitter
Improved Twitter Search Results
With Twitter being used as a mini-search engine more frequently, its search results have had a bit of an update for added efficiency. Twitter's search results algorithms have been tweaked slightly meaning that you are able to see relevant results from people you don't follow, as well as personalised current trends and accounts that your audience follows. This update should be welcomed by brands and retailers alike as it will naturally increase the potential reach to a wider, untapped, audience.
Now that you are all up to date on the latest changes to social media platforms, why not start making use of them today? With 5 months left in the year, there are likely still more updates to come! Make sure to follow our Twitter and LinkedIn as we regularly post about the latest social media news.
Resources