Today, Magento announced that software support for Magento 1 websites will officially end in June 2020. After this date, they will no longer provide merchants with security patches or bug fixes for any version of Magento Commerce 1 or Magento Open Source 1. Bug fixes for certain versions are already no longer available. Take a look at the tables below to see how your version of Magento 1 website is supported.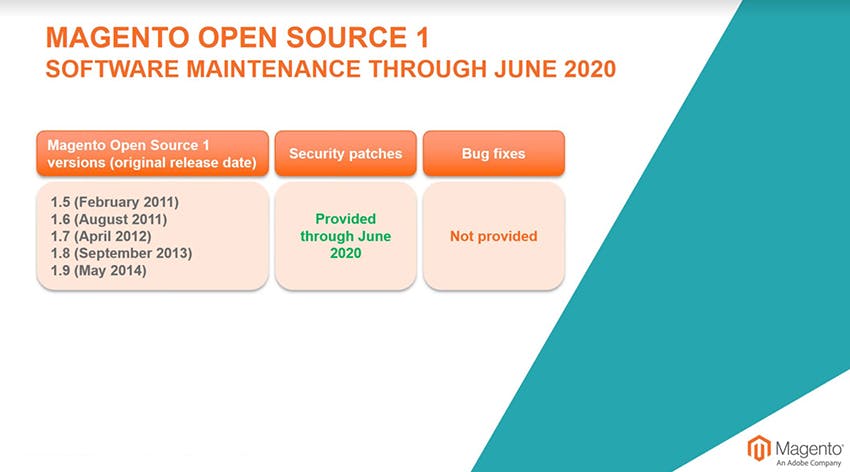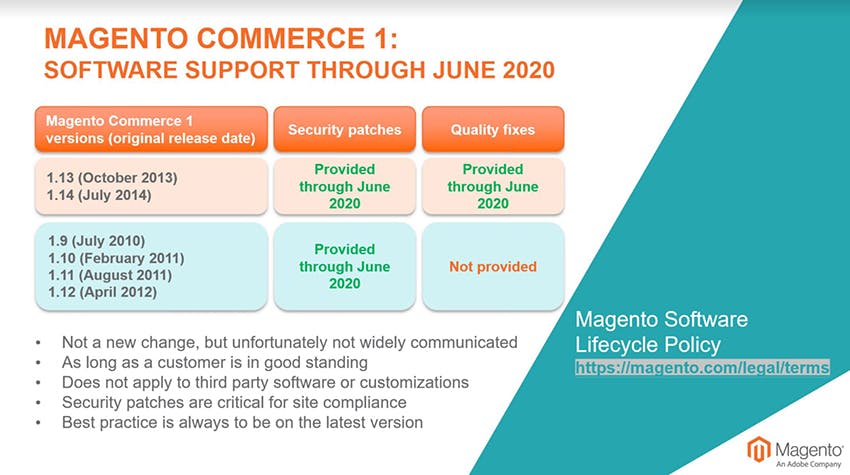 Source: Magento
Security patches are crucial for site compliance, and running an unsupported website would be incredibly risky. Security flaws could lead to data loss and reputation damage to your brand should you experience a data breach. We would therefore advise that if you have a website built on Magento 1, you plan the upgrade to Magento 2 as soon as possible. Luckily, Magento have given plenty of notice to make the transition.
Once you've upgraded to Magento 2, you can benefit from:
Over 50% faster page load times for many catalogue and checkout pages
More payment options
Easier maintenance and upgrades
A more user-friendly admin interface
Improved scalability
Ability to present your products using integrated video
A more streamlined checkout process
Better performance
A choice of over 2,000 available extensions
You can read the official announcement from Magento here.
If you're ready to plan migrating your website to Magento 2, feel free to get in touch and we'll be happy to answer any questions you might have.