We've been working on quite a few website redesigns lately, which is a great opportunity for us to re-imagine our work in the ever changing world of ecommerce. One of the more dramatic changes has been for the trendy golf wear store Golfposer. Since it's inception, the online designer shop has had a dark and glossy interface with that iconic red and black "gp" logo, so the refreshing change to the refined logo and new designer-inspired bright and minimal look has been an exciting development.
The old website: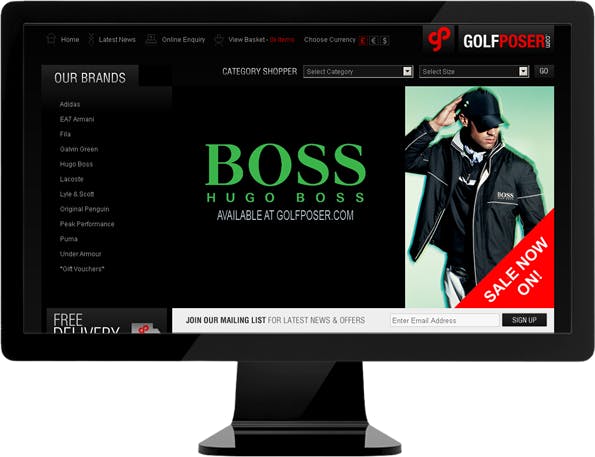 And the new: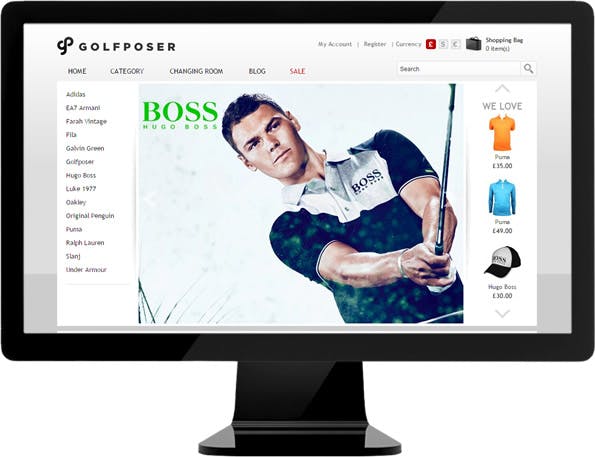 A brand new feature on the Golfposer website is the "Changing Room" which lets users virtually "try on" items to see how their new outfit looks before adding the lot to the basket.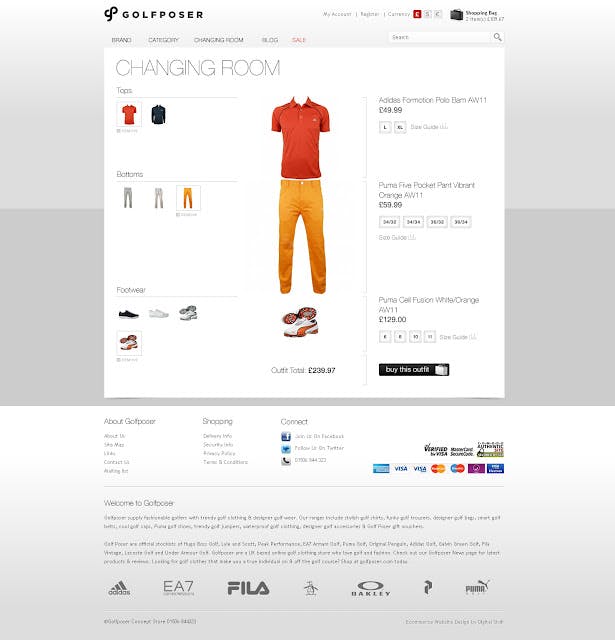 Another Digital Six® client to recently revamp has been outdoor clothing manufacturer Trespass. Here' how it looked before the recent revamp: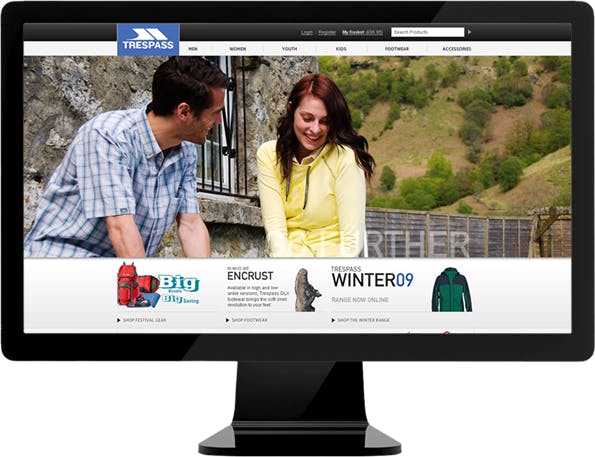 And here's how it turned out…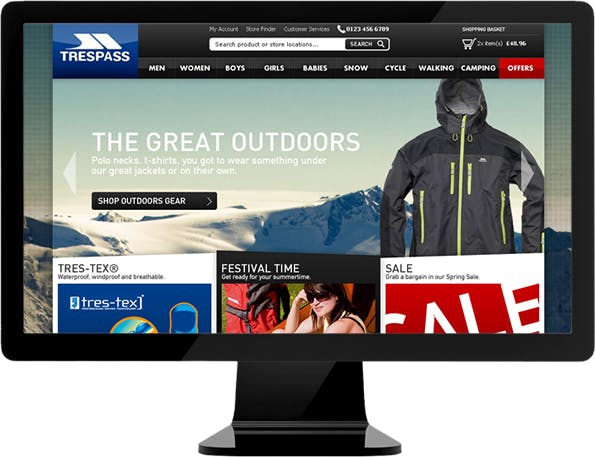 Besides the more retail-focused homepage, the site also hosts some interesting new features to help customers get to what they need fast. Advanced indicators for promotions, at-a-glance colour options and  quick-views for those in a rush, the the new custom built system makes for optimal flexibility, as well as being search engine focused for total control over optimisation.