We are delighted to have worked with Firecrest on the redesign and build of their new website. The website is fully responsive and includes over 2,000 different items of motorcycle clothing and accessories.
When Firecrest first contacted Digital Six they had a website that wasn't performing as well as they had hoped due to the limitations of their ecommerce platform and the inflexible design. Although there were a large number of products in their retail store, it was difficult to load these onto the website, as the POS system and the website weren't integrated.
Digital Six worked with Firecrest to fully understand their product range. This understanding helped us design an effective structure so that customers could easily find the products they are looking for, by filtering on the most meaningful attributes. For example upon selecting helmets they can narrow results by standard features including colour, brand and size, but also helmet specific attributes such as visor type and helmet design. For motorcycle jackets customers are presented with a different set of attributes – including jacket length and material.
The website is fully responsive, which means it looks great on every screen size from mobile to wide screen. The site also includes a beautiful mega menu that allows full control of categories, subcategories, special offers and relevant promotional messaging. The navigation allows customers quick access to the most meaningful ways that they may shop including top level access to shop by category, colour, brand or lifestyle.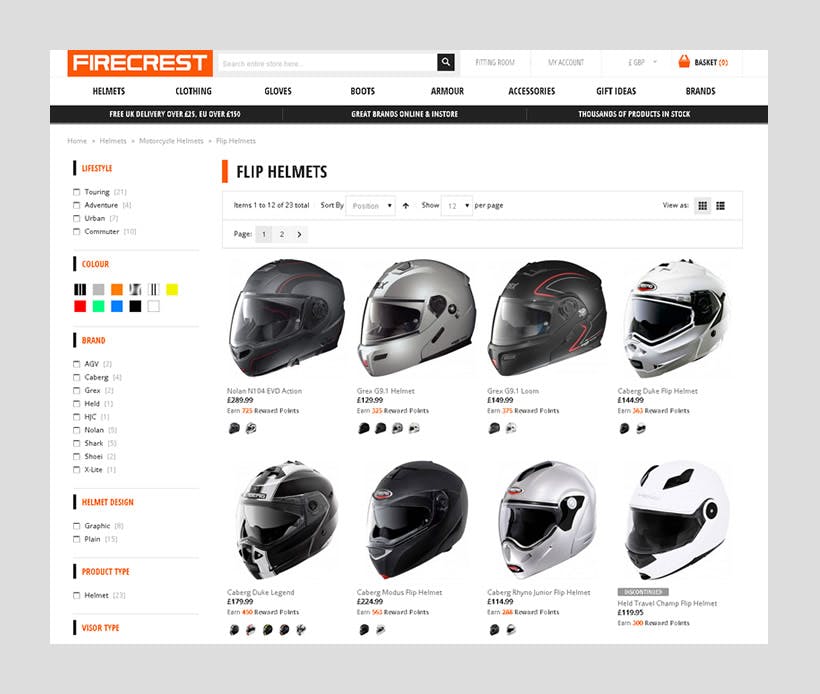 Crucial to the success of the project is Integration with Brightpearl. All stock details are updated in real time through a connection with the POS system, without manual intervention from Firecrest. This ensures that all content on the website is up to date and relevant.
One of the aims of the project was to provide an online experience similar to in store. We have included the ability to display 360 product views, which will provide customers with the visual tools to support their purchase. We also have included a custom feature – the Fitting Room – so that customers can chance to "try on" products before they buy.
The new Firecrest website has an excellent blog. Rather than rely on Magento's standard blog, we integrated WordPress, as this includes advanced features, such as account access for guest bloggers and a fully customisable and complementary design.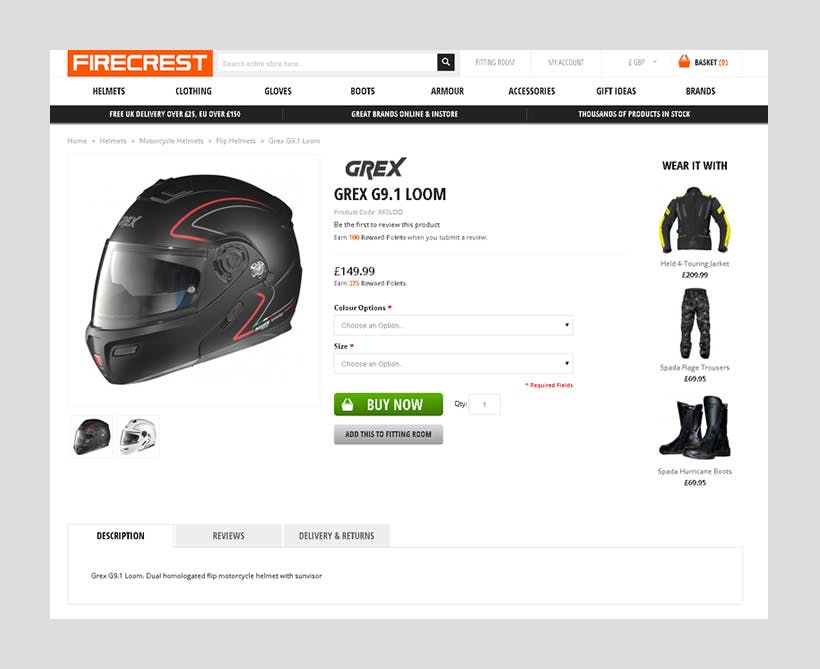 Firecrest already has loyal customers, so we have recognized this with an advanced loyalty programme, which rewards repeat purchases.
Digital Six was delighted to have worked with Firecrest on this project. We look forward to seeing the business grow in the UK and internationally now that the business has a fully featured ecommerce site on the powerful Magento platform.