Christmas may be several months away, but it's already time for retailers to start planning for the peak season. There's a lot to consider when creating your strategy, and by preparing early, you'll have fewer plates to spin when it comes to dealing with the increase in orders.
Social media can be an extremely valuable channel at this time of year as it can help you attract new customers, increase loyalty and drive extra revenue for your business. With many social media platforms regularly adding exciting features, there are plenty of opportunities you can take advantage of this holiday season. Not sure where to start? Well we've come up with eight ideas that will help add some Christmas sparkle to your social media channels.
Create a Winter Themed Facebook Cover
Just like you would decorate a shop window for Christmas, you can also make your social media profiles more inviting over the festive period. Earlier this year, Facebook added the option to upload a slideshow of images, so you could showcase a series of festive images, perhaps including popular gifts. Alternatively, you could upload a beautiful cover video that gets your audience in the mood for Christmas shopping. Keep in mind your video should be at least 820 x 312 pixels and between 20-90 seconds.
Add a Festive Touch to Your Profile Image
Another fun way to get into the festive spirit is by getting creative with your profile image. Think about a clever way you can incorporate a Christmas twist, whether it's a Santa hat, candy cane or Christmas stocking! There are lots of image libraries out there that allow you to use their pictures for free such as Pixabay and Freepic.
Make sure you keep your social media profiles consistent by uploading the same festive images across all platforms if possible.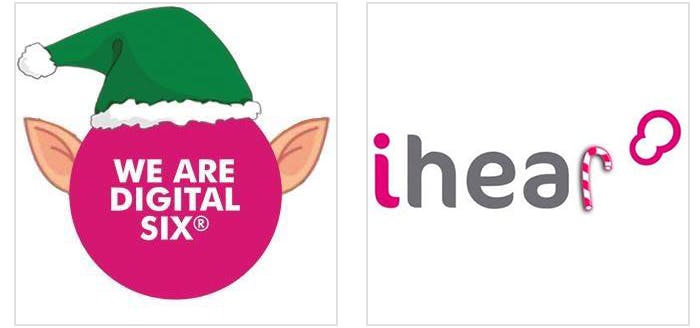 Create a Christmas Themed Stories Highlight
There are always great opportunities for visual content in the lead up to Christmas, and Instagram is one of the best channels for sharing this. Avoid filling up your main feed with too much Christmas content, which soon becomes outdated, and upload your images and videos to Stories. Once you have enough Christmas themed Stories in your archive, you can create a Highlight for your Instagram page. You could even add a few if they cover different Christmas topics such as a festive event, how-to guide or recommended gifts.
Use Christmas Themed Stickers in Stories
Instagram Story's stickers are great for engaging with your audience and getting them excited about Christmas.
Questions: You could have an FAQ session with an expert in your team eg. a fashion brand could ask the question "Need advice on Christmas party styling? Ask away!"
GIF: Everyone loves a GIF and there are plenty of festive ones to choose from
Run a fun poll for your followers to vote on their preferred Christmas tradition, songs, films or even base one on your Christmas products
Music: You can even add a Christmas song to your story this year!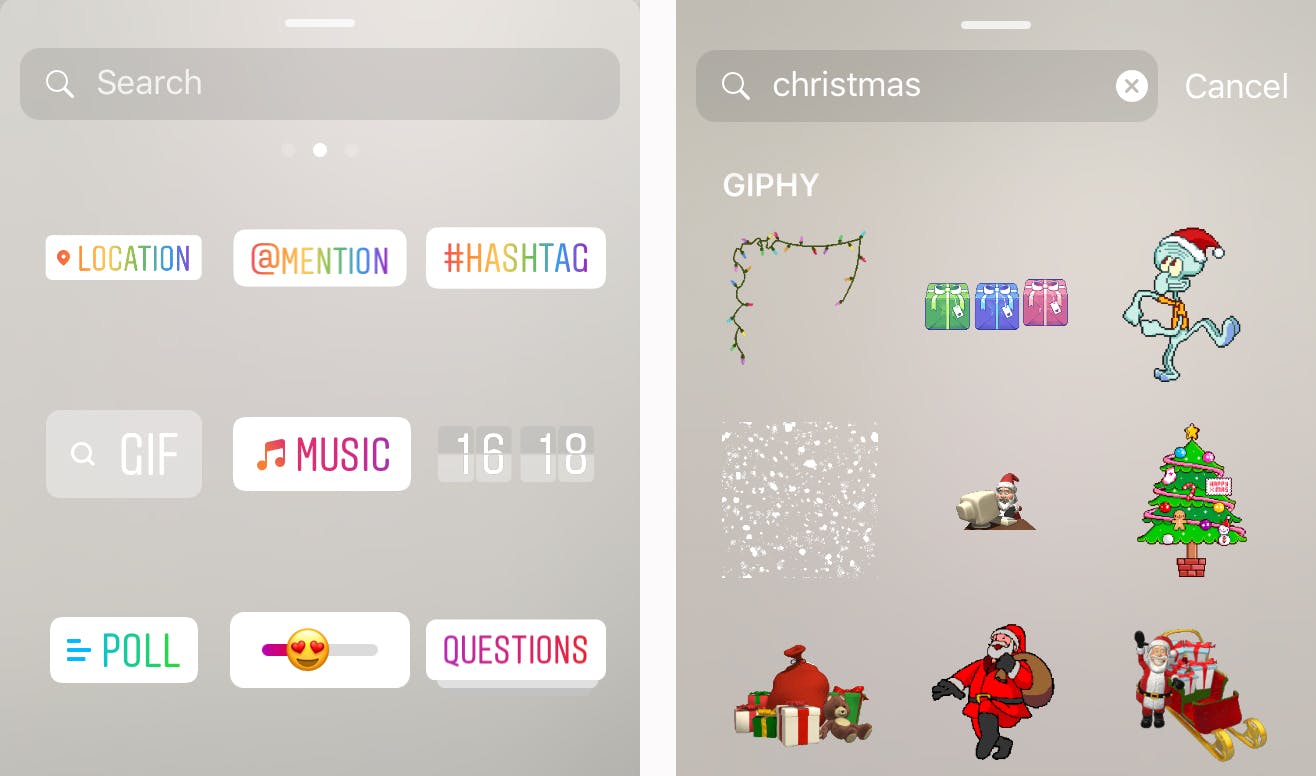 Create a Happy Holidays Offer
Christmas is one of the biggest buying seasons of the year, so it's essential that efforts are made to encourage shoppers to choose your products over your competitors'. One effective way to attract online shoppers is by offering an exclusive discount on your social media. This could be anything from a free shipping code to 10% off your Christmas gift collection. Facebook is a great platform for sharing offers as they feature a CTA button and expire whenever you choose. Not only that, but users can save your offer for later, and those that do will receive an automatic reminder when the offer is about to expire. It's a good idea to boost your Offer post so it reaches a wider audience than your Facebook following. You can also pin the offer to the top of your Facebook page while it's running.
Share Behind-the-Scenes Photos
Invite your followers in on your festivities and show how much fun your team are having! There are plenty of opportunities such as decorating your store/office, the Christmas party and Christmas Jumper Day. This type of content can help increase positive sentiment and helps build a connection with your audience. Don't let these festive moments go to waste!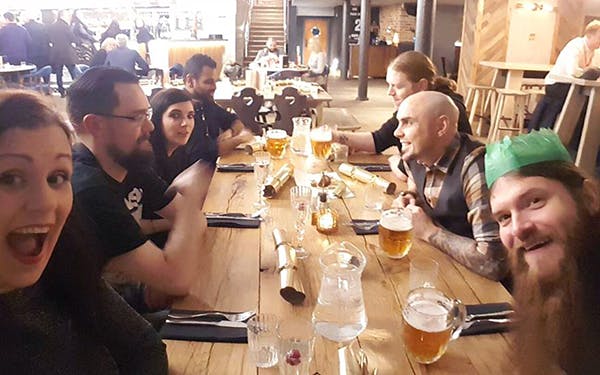 Pin Creative Shots of Best Gift Products
With 55% of Pinterest users using the platform to find products, it's clearly the ideal platform for showcasing your products that make the best gifts. Interestingly, a study carried out by Pinterest found that Pinners start searching for Christmas ideas 2x earlier than people who don't use the platform. You should therefore schedule your Christmas content for Pinterest earlier in the year than other social media channels. Make sure your Christmas Pins feature creative shots that inspire your audience. Consider festive backdrops and props, and pairing up products that go well together.
Share Top Tips
Create valuable content by sharing top tips that your audience will appreciate at this time of year. Depending on your audience's interests, it could be Christmas food recipes,
how to beautifully wrap your products, or a guide to creating homemade Christmas decorations. Instagram Stories is great for creating step-by-step guides, or you could feature your top tips in a video and share it on Facebook or Pinterest.
Final Thoughts
Make sure you track the performance of your Christmas content so you can see what's working well and what's not, then adjust your social media plan accordingly. Use data in Google Analytics as well as insights available from each platform.
It's also good idea to set a reminder in your diary so that once the holidays are over, you can switch your Christmas themed social profiles back to normal and remove any pinned Christmas posts or Instagram Highlights.
If you're needing some tips for planning other areas of your Christmas marketing strategy, check out our Christmas Checklist For Your Marketing Channels.