One of the awesome things about developing ecommerce websites is that we get to be involved with companies offering ground-breaking products and owned by people who are truly passionate about what they do. We have selected 10 of our clients' offerings that we believe will help you make the most of this crazy time of year, get organised and calm those festive stress levels.
We have ideas for everything from your festive night out to stocking fillers and gifts, and we've even thought about the dreaded festive food shop!
Tempest Brewing Co can help you get the festive party started with a decadent evening at Abbotsford House on the 4th of December. You will be guided through samples of Tempest's limited edition beers, complemented with gourmet canapés from The Orde Food Company in the stunningly beautiful surroundings of Ochiltree's Dining at Abbotsford House in Melrose. This evening really is NOT to be missed so start your festive season with a little treat but please do book your tickets ASAP. This event has gathered a lot of interest, not only from those with an appreciation for fine craft beer, but also from those who are looking for a Christmas night out with a difference.

Can't make it on the 4th? Fear not, you can buy your favourite Tempest beers straight from the source. Whether you are having a few friends round at Christmas or a New Year party to remember, get your beer delivered direct to your door with simple, secure online ordering from Tempest Brewing Co. Last chance to order for Christmas delivery is midnight on the 21st of December!
To tempt you even further, Tempest have been busy brewing some brand spanking new beers and have very kindly given us a sneak peek;
Saison du Pomme – An apple harvest ale brewed with Scottish apple juice.
Old Parochial – A returning favourite, this is a scotch ale barrel aged in ex-bourbon Craigellachie barrels
Marmalade on Rye – Yet another old favourite, this is a seriously jammy double IPA brewed with fresh oranges
Saison Cider – A collaboration with Thistly Cross Cider, brewed a saison and added Thistly' s lovely cider and fresh blackcurrants; very tasty!
A Face With No Name – An ambiguous amber ale somewhere between that and a red IPA
We are also chuffed to bits to let you know you will soon be able to get your craft beer-loving paws on some pretty awesome Tempest goodies including clothing and glassware. This is a website you really want to be keeping an eye on over the next week or so!
Christmas is a time for giving….and a chance to get your sparkle on. If you can't wear a bit of sparkle at Christmas, when can you wear it?!
VIVALDI is a dream at any time of the year but the festive period makes it that little bit special. VIVALDI have not disappointed this party season! Sparkle your way to the party in these fabulous little numbers from Sandwich and B Young.

Buying gifts from Vivaldi can be hazardous purely due to the fact that you may end up with more gifts for yourself than for your loved ones (go on, treat yourself we won't tell!).
VIVIALDI offer a fabulous range of clothing, footwear, and accessories that make the perfect gift for the style-loving favourite people in your life. The last order day before Christmas is Sunday 20th of December so make sure you get your order in before then. Its FREE delivery on orders over £100 so what are you waiting for?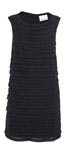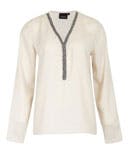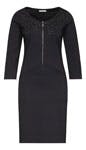 Have you ever tried to wrap a bottle? Not the easiest but when you shop at The Whisky Barrel you really don't need to worry as they offer gift wrapping at the checkout so no more sticky tape tangles and papercuts.
Check out some of the Whisky Barrel's specially selected whiskies for Christmas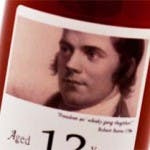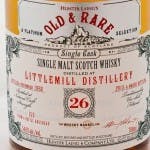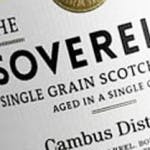 Now don't panic about a glass bottle being shipped – The Whisky Barrel are pros when it comes to all aspects of Whisky, including getting your chosen bottle to you in one piece. Fast, reliable delivery ensures peace of mind….and a full bottle. The last day for Christmas delivery is Monday 21st December (International delivery) and Tuesday 22nd December for UK delivery.
(Pssst! Don't forget Santa! Leave out a nip of the good stuff this year. After all, he works very hard so deserves a wee treat!)
Where do we begin with the Highland Soap Company? Any of the products on offer will go down a treat (and you'll feel epic for selecting such an awesome gift!). Handmade soaps, produced in the Highlands of Scotland, who could ask for a more unique gift?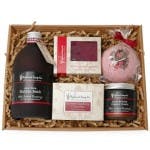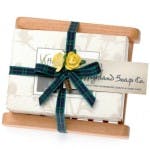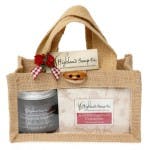 You certainly won't find any nasties in products made by The Highland Soap Co because everything is 100% natural, kind to your skin, vegetarian friendly and made with cruelty-free ingredients.
Whether it is a stocking filler or gift pack you are looking for, The Highland Soap Co. have the ideal solution for any gift predicament. Make sure you order before Monday 14th December to guarantee your delivery before Christmas, and if your order is over £60, it will be delivered for FREE!
One way to reduce the stress levels is to make sure your food shopping is ticked-off that to do list early. That's where Athleat comes in. Order from Athleat and your festive feast will arrive, on time and in perfect chilled condition for you to feed the masses this Christmas.
This year Athleat have pulled out all the stops to bring to your table some of the finest, lean meat you can think of. You can continue to eat clean (even at this time of year!) and enjoy your crimbo dinner without that nagging guilt…Well some of it, we can't guarantee that the mince pies you have for afters won't impact your guilt levels…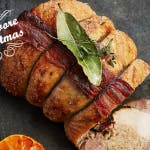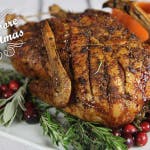 No more queuing at the butchers or having to sharpen your elbows in the supermarket, Athleat's award winning website means ordering your festive feast really couldn't be easier.
All products ordered from Athleat's Christmas range will be delivered on the 22nd and 23rd of December ONLY – this is to make sure your Christmas dinner is as fresh and tasty as it can be.
Feast your mince pies on these bad boys! Bawbags Underwear are market leaders when it comes to keeping yer baws tidy AND healthy with their unique prints and fancy technical fabric. Did you know that Bawbags supports Orchid male cancer charity, as well as Medical Detection Dogs with proceeds going to help these fantastic charities?
If you are looking for stocking fillers that will be appreciated and not break the bank then look no further than Bawbags Cool De Sacs and Base Layers.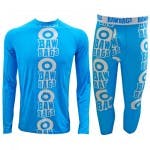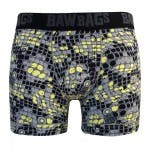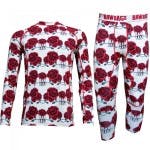 Don't let the name "Bawbags" fool you, the ladies are well catered for here too with funky designs available in Bawbags for birds briefs, base layers and accessories.
To sweeten the deal even further, order now for FREE UK delivery in time for Christmas.
Rock The Boat offers much more to the savvy Christmas shopper than meets the eye. Get your Christmas cards sorted and feel all warm and fuzzy inside knowing you are supporting such a fantastic cause.

The Christmas cards help raise money for UK Adaptive Rowing to support people with disabilities to enjoy the sport. All cards are designed and printed in the UK.
Rock The Boat is also the official retail partner for British Rowing – profits from sales of British Rowing merchandise go towards supporting this sport.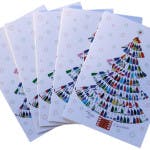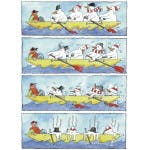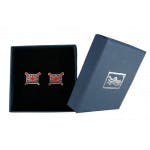 Golf. The game that splits opinion and can turn even the most self respecting individual into a crazed competitor on the 17th green. Whatever your views on this historic game, you cannot deny the sheer talent of William Grandison. William is an award winning, world renowned golf landscape artist who produces exceptional works of golf art featuring some of the world's most famous and picturesque courses. Grandison Golf Gallery offers limited edition GICLEE canvas prints of William's original paintings online. A limited edition print from Grandison Golf Gallery will be treasured for years to come.
Take advantage of Grandison Golf Gallery's festive sale and get 30% off all prints and GICLEE canvas prints if ordered before the 12th of January 2016!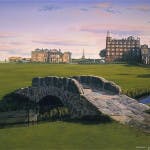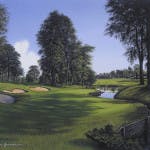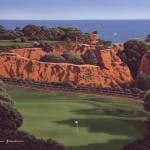 William also has an exclusive selection of original paintings available, including
Pebble Beach, 9th Hole with Carmel backdrop, USA,
San Lorenzo 18th Hole, Portugal,
Pine Cliffs, 'The Devil's Parlour', Portugal
Contact William directly for more information on the availability of his original paintings.
Please note that paintings and prints will need to be ordered before the 10th of December for delivery to the USA and Canada, and before the 12th of December for European delivery in time for Christmas.
Whether you are going on an adventure over the festive period or are just going to visit relatives, you'll need something to put all your take-away essentials in. Adventure Avenue stock a vast range of travel bags and accessories; with wheels, without wheels and carry-on bags.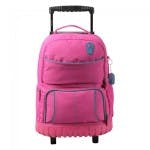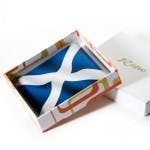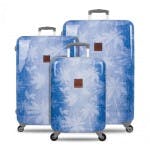 Bright colours and vibrant designs will have you struggling to decide which bag to take on your festive travels.
Firecrest Motorcycle Outfitters are not only one of the UK's leading supplier of motorcycle clothing and accessories, they do a pretty awesome range of gifts too. If you are stuck for ideas or are in need of some stocking fillers, Firecrest have everything you need to keep the petrol head in your life happy.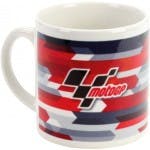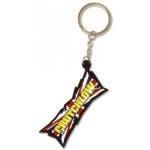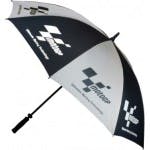 From MotoGP merchandise to gift certificates, Firecrest have just made your Christmas shopping much easier, and with FREE delivery on orders over £30 what is stopping you?
There you have it, 10 of the best websites to help you get well on your way to having an organised Christmas this year.
You're welcome!