Are you needing some inspiration for Christmas presents this season? Well you're in luck. We've rounded up some of the most exciting gifts from some of our clients. Whether you're shopping for your partner, friend or that relative you only see once a year, our gift guide should help you tick them off your list.
We've also thought about all those Christmas nights out and family visits you'll be busy with. Check out our top picks that will help you party and travel in style.
Fighting your way through the jam-packed high street shops, or trawling the internet can be so exhausting – so sit back, keep cosy and click away on these wonderful websites.
Impress the whisky lover in your life with a special bottle from The Whisky Barrel. They have a huge selection of single malts and blended whiskies from around the world, as well as their own exclusive range.
A whisky bottle isn't the easiest present to wrap, so luckily you can have it beautifully gift wrapped to save you the trouble! You can also include a gift card with your message if you're sending the whisky directly to your loved one's door.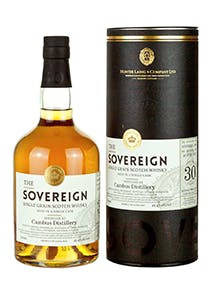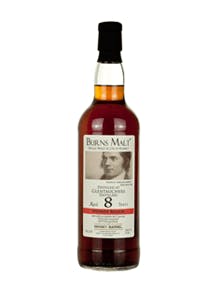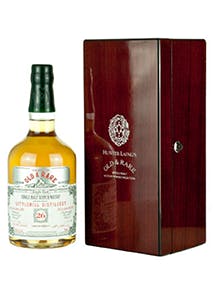 With specialist glass packaging and reliable delivery, you can have peace of mind that your chosen bottle will arrive in one piece. The last day for Christmas delivery is Friday 16th December for USA, Monday 19th December for International delivery, and midday Thursday 22nd December for UK delivery.


If you're wanting to impress that special person in your life with gift that's truly exquisite, Hamilton & Inches has plenty to choose from. Their silver jewellery is hand-crafted in Edinburgh's traditional workshops, with a little touch of Christmas magic!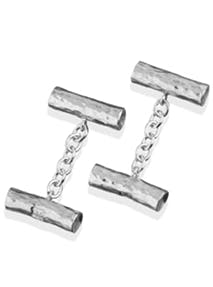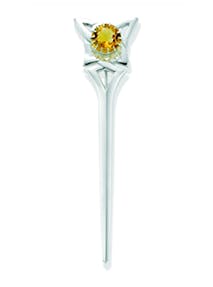 You can either browse their luxury collections online or book an appointment to visit their store during December for a glass of champagne and a mince pie by the fire, while you enjoy live piano music. What better way to get into the festive spirit?



Whether you're heading off for a holiday or staying with your relatives over the Christmas period, you deserve to travel in style! You'll find a wide range of travel bags, from rucksacks for day-trips to sturdy suitcases that are perfect for packing your presents in. Santa would be jealous!
You can also find a great range of wallets and purses in styles ranging from classic leather to the bright and colourful. They'd make the perfect surprise at the bottom of a Christmas stocking!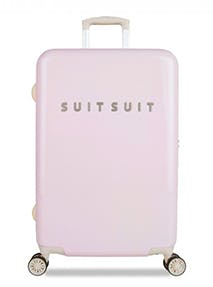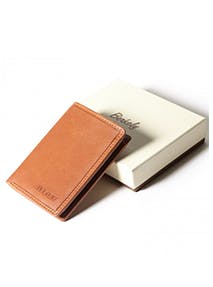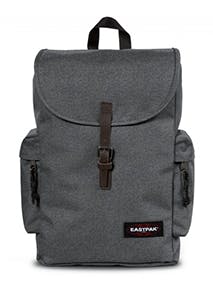 At this time of year, a good discount is always welcome! Adventure Avenue are offering 15% off all items – even on already discounted products – when you use the code AA15 at checkout. You're also guaranteed next day delivery for all orders placed before 12pm on 21st December.

When it comes to choosing your Christmas cards this year, you can find a range of fun designs from Rock the Boat. Not only that, but you'll also be supporting UK Adaptive Rowing as a donation is made with every purchase.
If you're not sure which gift to choose for your rowing friends, there's no need to worry as Rock the Boat can email gift vouchers right up until they shut the door and head off for the party at midday on 23rd December.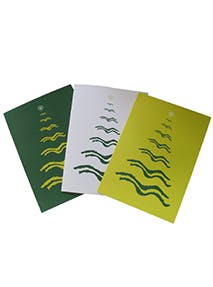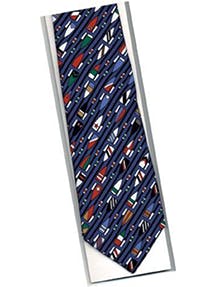 Keep a look out for Rock the Boat's advent a-gift-a-day-giveaway on their Facebook and Twitter accounts. With so many chances of winning, who could say no to an extra Christmas surprise?

Tempest Brewing Co are a favourite among craft beer drinkers (don't just take our word for it – they won seven awards at The Scottish Beer Awards recently!) This season, they've launched the Holy Trinity Gift Pack which includes three chilli beers, a Tempest craft master glass, a Tempest bottle opener and Caramel, Chilli & Black Pepper Popcorn.
Their beers also make a great stocking filler, and we'd recommend their brand new beer Ancho Dark Lager. The chocolate and roast notes from the dark malt, and subtle spice from the ancho chilli, make a tasty combination perfect for this time of year.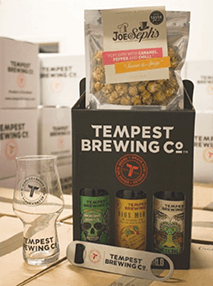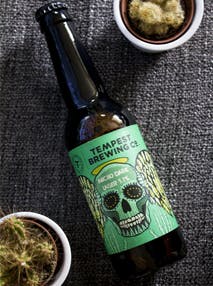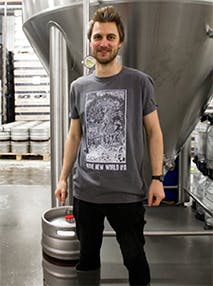 A new collection of t-shirts has just landed on the site which feature some awesome prints. Make sure you check them out!

Vivaldi is an independent ladies fashion boutique with a fabulous range of clothing, footwear and accessories: perfect for helping you sort out your Christmas party outfits whilst at the same time helping you with your Christmas shopping.
Sparkle your way to your party in these LBDs and tops from B Young, Cotton Brothers and Lavand by adding statement jewellery pieces from the Vivaldi Collections.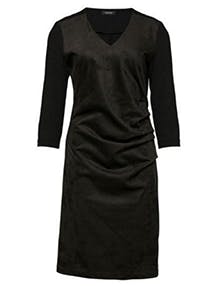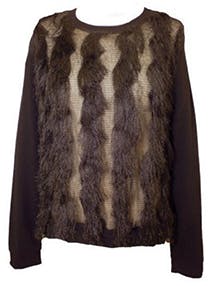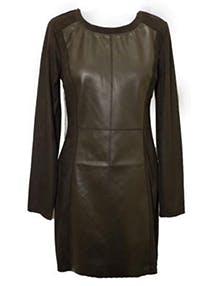 To help make your Christmas shopping easier, Vivaldi are offering free gift wrapping both in store and online, as well as free delivery on orders over £100. Place your orders by Tuesday 20th December to make sure they arrive in time for Christmas.



If you have that relative or friend that's always difficult to buy for – you really can't go wrong with a gift hamper. Whiski have a fantastic selection of hampers that include all our favourite little luxuries – from Edinburgh Gin to handmade chocolate by Coco. You can even have your hamper tailored to your own requirements if you know all their favourite flavours. Just try to avoid the temptation of helping yourself to some of the goodies!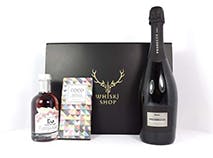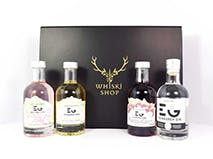 Whiski are offering free delivery in the UK when you spend over £120, and all orders are guaranteed to arrive before Christmas if placed before the Wednesday 21st of December.

As you would expect from Britain's original workers' co-operative bicycle retailer, Edinburgh Bicycle Co-op is the place to go if you're looking for a truly original present to delight the cyclist in your life.
With perfect timing for the festive season, the Bike Co-op have just introduced a brand new range of handmade bicycle-themed accessories from a company called Velo Culture whose offerings include wallets, phone covers, belts and bags – each one ingeniously hand crafted from up-cycled inner tubes.

Or how about a pair of Campagnolo or Shimano cufflinks made from used bicycle chain links, lovingly polished and modified by Velo Culture? Packaged in a neat black presentation box, these little jewels will add a dash of class to any cyclist's shirt cuffs.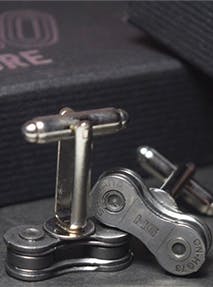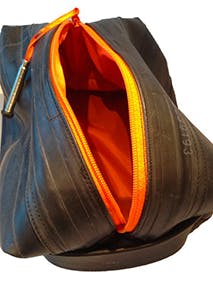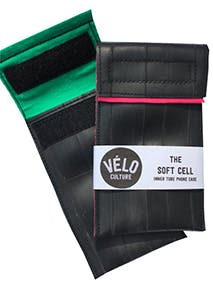 So there we have it, some of the best websites to help you get organised and avoid the festive stress. You can thank us later!