PWAs have taken the world of ecommerce by storm in the last couple of years, with a number of big brands producing their own PWAs. They are highly regarded as the way forward in mobile ecommerce and provide a distinctly different shopping experience to in-browser and native apps. In a previous article, we discussed the basics of PWAs. Here we're going to review a couple of outstanding PWAs from big brands and highlight their best features. Let's have a quick recap first.
What are PWAs?
PWAs are a blend of a traditional browser experience and a mobile app experience. They are fast and intuitive, catering to users on laptops, mobiles or tablets. By simply clicking on a button within the browser, the PWA is available via an icon on your homepage. Key resources and elements required to run the PWA are pre-cached, meaning there is much less reliance on network or internet connection and less data usage when it is connected. Due to an interaction with the device hardware, the PWA is able to send push notifications directly to a mobile or a desktop computer. These can be anything from reminders about abandoned carts, product launches, or sales that the store might be having, both of which will increase LTV and returning visits by creating a sense of urgency.
Hobbycraft
Shopping for crafty types and artists is now frictionless with the incredibly handy Hobbycraft ecommerce PWA. The PWA launched in December 2017 and has since reported having a 30% increase in mobile revenue. It is quite obvious to see why this is the case.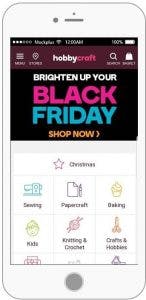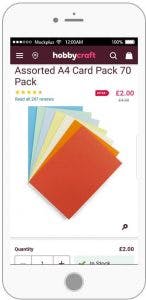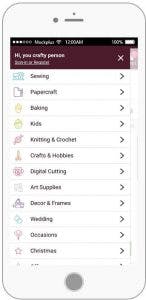 As part of the development, Hobbycraft were able to layer a PWA front-end onto the existing platform. With the front-end and backend separated through an integration layer, future backend changes can be made independent of the front-end. 
As a site with a large amount of varied stock, the main goal was to ensure that consumers find what they want quickly. The Hobbycraft PWA makes use of slider menus which are displayed through the bold and descriptive category icons which act as a primary navigation tool. Through this, the results can be filtered without needing to dig deeply into the hamburger menu.  
There is also a delivery prompt for free standard delivery when you spend a certain amount in the checkout which has increased the AOV significantly.Overall the Hobbycraft PWA is fast, convenient, easy to navigate and pleasing to the eye with its colourful graphics. 
UK Meds 
Offering discreet and convenient delivery of medicines and accessibility, UK Meds is a combination of an online pharmacy and GP Surgery. It is one of the first healthcare based PWA's and has become a trusted site by many.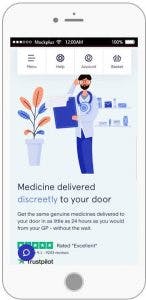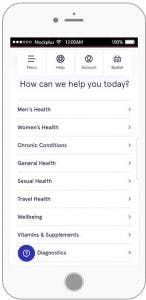 For UK Meds, the main goals for the PWA was to maintain authenticity, privacy and ensure that it is accessible to everyone.The UK Meds website was developed with headless architecture, with Magento 2 handling the backend shop data and business logic and a bespoke React JavaScript solution designed for the frontend which makes the user interface of the PWA incredibly responsive and fast. 
The UK Meds PWA has lots of navigational features on mobile.The search bar is on the sticky top bar navigation, with a hamburger menu, and quick access to service information and help pages. The homepage also features a visual slider menu, and A-Z lists of conditions and treatment. A large amount of navigational features with filtering and sorting options means that it is accessible for everyone. 
In order to ensure that UK Meds comes across as a trusted source, the homepage features several badges from other trusted organisations (including the governmental Medicines & Healthcare Products Regulatory Agency and the General Pharmaceutical Council) and displays it's most recent TrustPilot reviews for additional social proof.
George At Asda 
George is a UK clothing and home and lifestyle brand that is part of the Asda Walmart family. In a mobile-first step, George decided that their native app was outdated and switched to a PWA.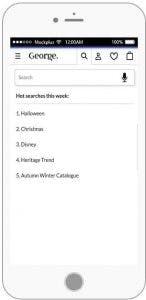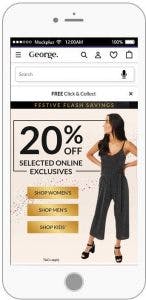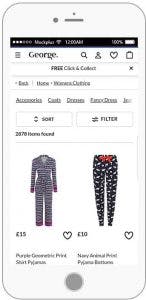 The main goals of the George PWA was to increase engagement, customer retention and conversions on mobile. The George PWA was built using AMP (accelerated mobile pages) which is an open source framework developed by Google. AMP effectively allows you to build lightweight mobile experiences that will increase CTR from organic search, site speeds and engagement. With George's heavily dynamic content that is ever changing due to user interaction, the implementation of AMP has heavily aided in increasing load times, CTR from organic improvement and customer retention by delivering excellent user experience through efficiency. 
The George PWA uses push notifications for product launches, sales and abandoned carts to increase engagement and conversions. It also recognises when the site is being accessed on mobile and asks if you want to add a shortcut to the site on the homepage of your mobile device. The George PWA also features engaging content to inspire customer shopping, from fashion and home and lifestyle blogs, to listing the current "most popular searches" when the search bar is clicked on.
There are many benefits to developing a PWA for your ecommerce business. They are more cost-effective than native apps, easier to discover and are now supported on every major internet browser. For more information on PWAs, Google developers have put together a handy guide.